Here you will find a number of senior friendly resources and caregiver tools. Check them out – your life can be made simpler and easier. They have helped me by alleviating some of my everyday concerns regarding the health and safety of my parents.
Senior Friendly Mobile Devices
Are you concerned about your Mom or Dad when they are out and about running their daily errands but they aren't that tech savvy and you'd like to get them a cell phone? So was I! I needed to find something that was easy to use and had big buttons. I came across the Jitter Bug cell phone line by Great Call. I got a flip phone for both of them and it gave me peace of mind to know that when I wasn't around, help could easily be on the way. They have a number of exclusive health and safety services to help manage daily caregiver tasks, like reminding your Mom or Dad to take medications or ensuring they'll have immediate help if there's an emergency. They even have a 24/7 hotline linked to board certified nurses and doctors and that's not even all the services offered. Plans are really affordable and we've been using these phones for well over 5 years. My Mom has something she can easily use and I feel much better knowing that she can reach me whenever she needs to. I highly recommend the phones and if you'd like to learn more click here.
Aaaaaaannnnnnnnnnnnd ok are you ready for this???? Great Call has a one-button personal emergency response alert device. Yaaaasss! If you were concerned about your parent falling when you weren't around and wondering how help would be able to get to them in an emergency, then you've got to take a look at this device! Your Mom or Dad can wear or carry the device and just push the button if they need help. We all know that some of our parents can be a bit challenging. They want to do things by themselves like remain independent and live on their own.  I know you are probably worried just I was as  any adult child would be but the Lively device can help alleviate some of those concerns!
As I mentioned, I've been with Great Call for a quite some time. It's helped my family and could be a great tool for yours.  Feel free to visit my special link. If you do decide to get a device, let me know what you think. I'm sure you and your family will enjoy the peace of mind it brings.
---
Caregivers – Are you looking to start a blog or website?
First thing you need to do is buy a domain.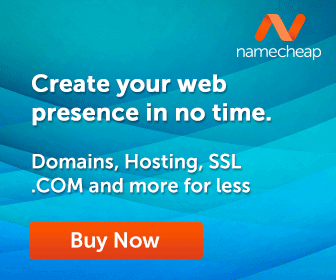 I use
Namecheap.com
 as my preferred domain host of choice.  Click my
link
 to learn more!
Web Hosting
  I'm self hosted which means that I own my little piece of real estate here on the internets.
My webhost of choice is A2 Hosting. Click
here
to learn more.

This post contains affiliate links. Click here to read my affiliate policy.